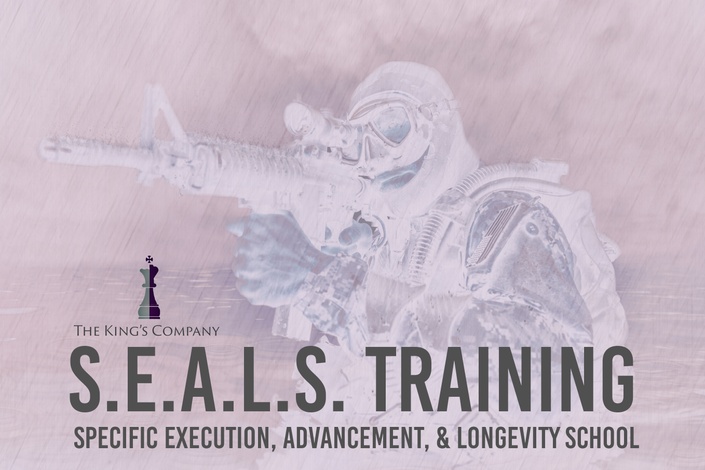 STEP #3: The King's Company SEALS Team
Specific Execution, Advancement, and Longevity School
Upgrade to S.E.A.L.S.
S.E.A.L.S.
Specific
Execution
Advancement
Longevity
School
This is a 12-Month Training Curriculum, and requires a commitment to ONE YEAR of Training & Implementation.

S.E.A.L.S. is for people who have already / are launching in their personal ministries and are ready to steward their assignments well! This includes those who are ready to launch/host TKC Homechurches, Conferences, and Workshops!

(Homechurches can be the planting of a local church gathering or a personal addition to your local church)


SEALS is not for people who just want to learn more, but those who are ready to take action with radical commitment.
Each member of this course will receive a monthly 1 on 1 call with Tyler to discuss the execution, advancement, and longevity strategies for the work you are doing in your sphere of influence.
This training will focus on developing the specific roles and responsibilities of 5 fold ministers in their current assignments, while we train more in depth on seasonal strategies for taking territory and advancing in the Kingdom.
Expect training in:

- Writing - Books, Blogs, engaging Facebook Posts, etc.
- Teaching - preparing & delivering
- Prophetic Ministry - delivery & stewardship
- Strategic Prayer & Intercession (including Courtroom Intercession)
- Marketing Help (when applicable for each ministry assignment)
- Graphic Design - How to!
- Copywriting - How to!
- Conferencing, Workshops - How to!
- Homechurches - How to!

S.E.A.L.S. members will be those who have the opportunity to teach, lead, and host TKC homechurches, workshops and conferences training on private material available only through S.E.A.L.S.
With this material, community, and oversight you will be able to run with your vision, get strategy help and intel during missions, and be provided powerful content for teaching, coaching, and ministering in your spheres of influence, cities, regions etc.
Although S.E.A.L.S. are highly trained and effective, each person carries out their own personal responsibilities. In the Kingdom, this means that you will still steward your own call to leadership & ministry, but you will have governmental Kingdom oversight, insight, and intel to help you perform at a high level as you advance the Gospel of the Kingdom.
Requirements:
Must have completed:
1. Mind Traffic Masterclass (1.0 or 2.0]
2. SGI&A (20 Core Modules)
3. Must be committed to your current ministry or prepared to embark in new ministry through TKC!
Financial Investment - $147/month
What is included?
- Ongoing 5 Fold Training specific to your calling
- Monthly 1 on 1 Coaching for Leadership & Ministry
- Training Content Provided as "Go-To" material to help you lead/teach/empower your audience.
- Help Creating, Marketing, and Teaching through your own independent avenue of ministry OR TKC Workshops, Conferences, and Homechurches (including "small groups")
It's time to put your training into action!
Your Instructor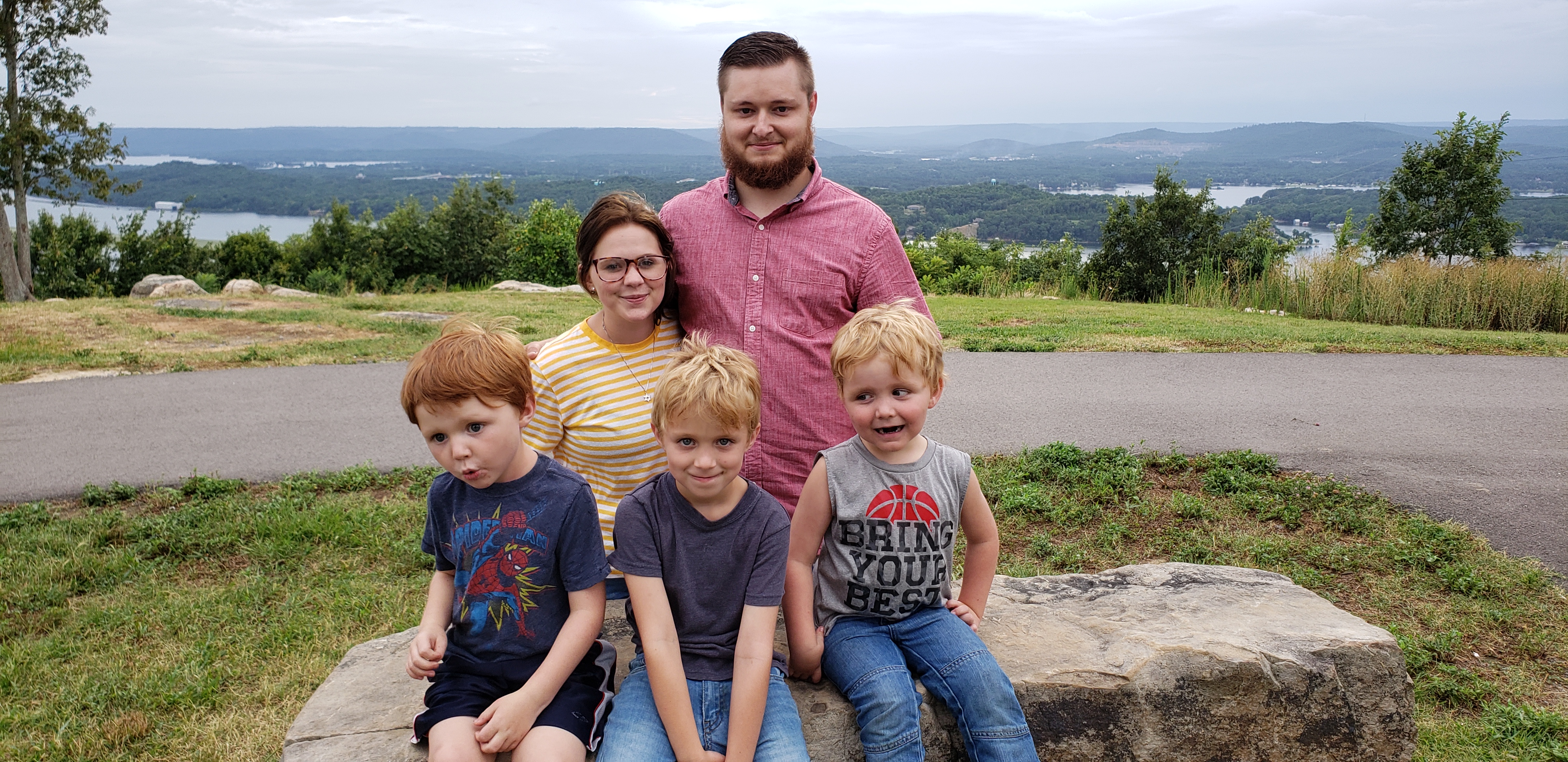 Tyler has been training believers on leadership & ministry, spiritual warfare, spiritual gifts, and worship for years across the U.S.
Alongside online training, he has taught in various churches and conference events, including spiritual training on campus at Princeton University. He and his wife (Bry), along with their three boys, travel the U.S. ministering in a pursuit of reaching believers with powerful principles of the Kingdom, and seeing many awakened to their proper identities & mandates.
Through this online school site for The King's Company, Tyler has been able to teach believers from around the nations in the areas of Mental & Spiritual Health, Identifying & Operating in Spiritual Gifts, and the stewardship of ministries such as deliverance, healing, prophetic, biblical teaching, and creative arts.
Tyler is the author of:
Prevailing Soul, Mind Traffic, Heart of Conviction, and More than Sights & Sounds (Prophetic Processing & Stewardship Manual), Mind Traffic 2.0, Dethroning Stress, and Five Fold Foundation.
Course Curriculum
How to Prepare a Teaching
Available in days
days after you enroll